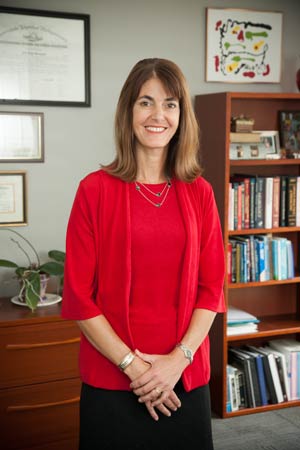 Dr. Mavromatis was born and raised in Ann Arbor, Michigan. After high school she attended the University of Michigan's combined undergraduate and medical school seven-year program, "Inteflex," from 1986 through 1994, majoring in Biomedical Science and French, and taking a year's leave to study abroad in France. Dr. Mavromatis completed her residency training in Internal Medicine at the University of Washington's top ranked program for primary care in 1997.
Dr. Mavromatis founded Personalized Primary Care Atlanta (PPC) in 2010 after practicing at the Emory Clinic from 1997 until 2009. At Emory Dr. Mavromatis had a busy clinical practice, was active in teaching students and residents, and was on the practice leadership team of the 18-member General Medicine practice at 1525 Clifton Road. She also served as co-director of the Emory Internal Medicine Resident Quality Improvement Curriculum. Dr. Mavromatis' work on improving care for patients with chronic illness spawned her interest in alternative primary care models, contributing to her vision for PPC. Dr. Mavromatis remains affiliated with Emory University School of Medicine as Adjunct Clinical Assistant Professor of Medicine.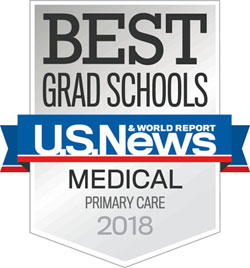 Dr. Mavromatis has been the recipient of various awards:
2002 Emory University Hospital Excellence in Clinical Teaching Award
2007-2008 Emory Department of Medicine Quality Achievement Award
2008-2009 Emory University Primary Care Clinician Educator Award
2008-2012 Patient's Choice Award (2008-2012)
2010-2011 Compassionate Doctor Recognition (2010-2011)
2011 American College of Physicians, Joseph A. Johnson Leadership Day Grant
Dr. Mavromatis values staying current with medical news and enjoys writing. In addition to authoring a personal medical blog, "DrDialogue," she is a featured blogger for ACP Internist, a publication of the American College of Physicians, KevinMD, social media's leading physician voice, and the Health Care Blog.
Dr. Mavromatis is married and has two children. She has lived in the City of Decatur for 20 years and enjoys spending time off with family and friends. Her hobbies include running, swimming, biking, cooking, reading fiction, painting, and watching soccer games.